Friday Knight Rapids 11/10/2023
Friday, November 10 @ 6:45 pm

-

8:30 pm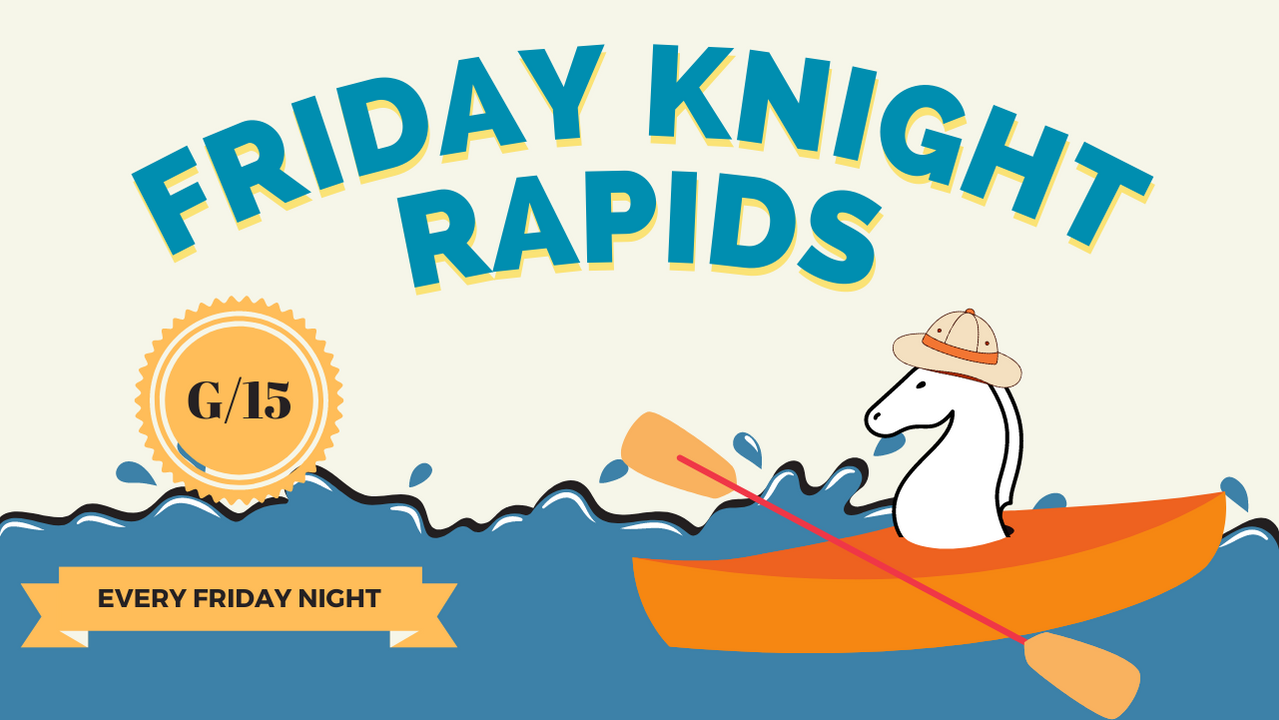 Description: Think you can conquer the Friday Knight Rapids? Register to find out! This is a USCF rated swiss chess tournament open to all chess players. The tournament will have 3-5 rounds depending on the number of players, time control G/15. 1/2 point byes available if requested before-hand
LIMIT 32 PEOPLE FOR THIS EVENT.
Location:
• 6391 De Zavala Rd, Suite 113A, San Antonio, TX 78249, United States
Round times:
• 3-5 Rounds
• Rounds start at 6:45pm
Time controls:
• All Rounds G/15
Entry fee: $10 for non-members, Free for Pawn, Knight, King, and Adult members. Registrants who register after 6:30 may have to take a first round 1/2 point bye
(Discounts will be automatically applied if you are signed in. If you have trouble, contact us for your registration.)
Sections and Prizes:
One Open Section
**Any cancellations that require a refund will be charged a $7 processing fee.